We've put the UK's biggest superstore right on your desktop. We've cut out the middleman. As a result we have the lowest overheads in the market. That cuts cost out and the savings go straight in your pocket.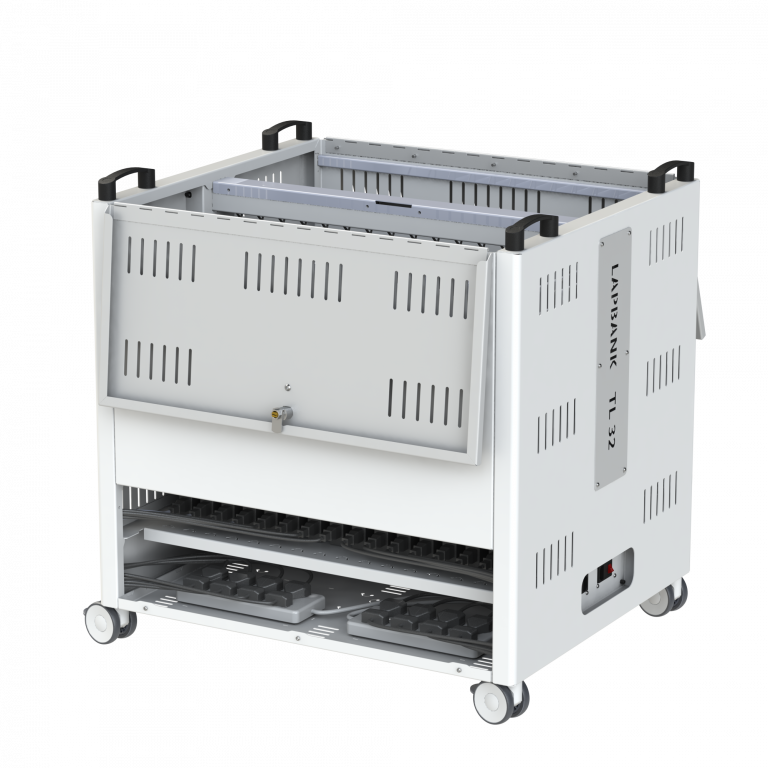 Lapbank TL Laptop Charging Trolley for 32 x Laptops
With its highly refined design, the Lapbank TL 32 retains the hallmarks of our respected Lapbank range, whilst introducing it's own new features. 
The Lapbank TL 32 is an engineered, extremely strong and durable laptop charging trolley suitable for Chromebook and laptops up to 15.6″. 
It is a lightweight laptop charging trolley able to be moved around easily and the top loading feature provides very easy access to the devices all at the same height. 
Bristol born and bred; The IT Storeroom opened it's doors in 2016 with the desire to offer the very best of office supplies!
Our fun-loving family team strive to offer the best service in Bristol, providing every office product or solution available. From pens to projectors, Bristol and beyond; there's no job too big or small.
If you're looking for office supplies, stationary and interactive office technology, consider The IT Storeroom. We are renowned for consistently delivering top quality products and services to companies across the UK.